Digibox2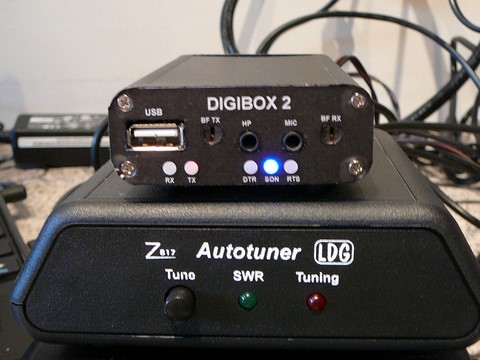 I was looking for an interface for digital modes compact and simple to use and implement at an affordable price.
During a Saturday technical organized radio-Club F6KGL/F5KFF, I discovered the digibox2 designed by Teo (F/YO8RCM) and Vladimir (F4FNA).
I use it with my old FT817 for 11 years, no extra power, the interface is powered directly by the FT187.
For programs, I mainly use Ham radio of luxury but I did tests with Fldigit, MixW, Winref etc...
For more information on the operation click the link documentation.
contact: digibox2@gmail.com
Skype: theo-digibox2